Monica & Preet's Engagement in Princeton by PhotosMadeEz
Filed under: Uncategorized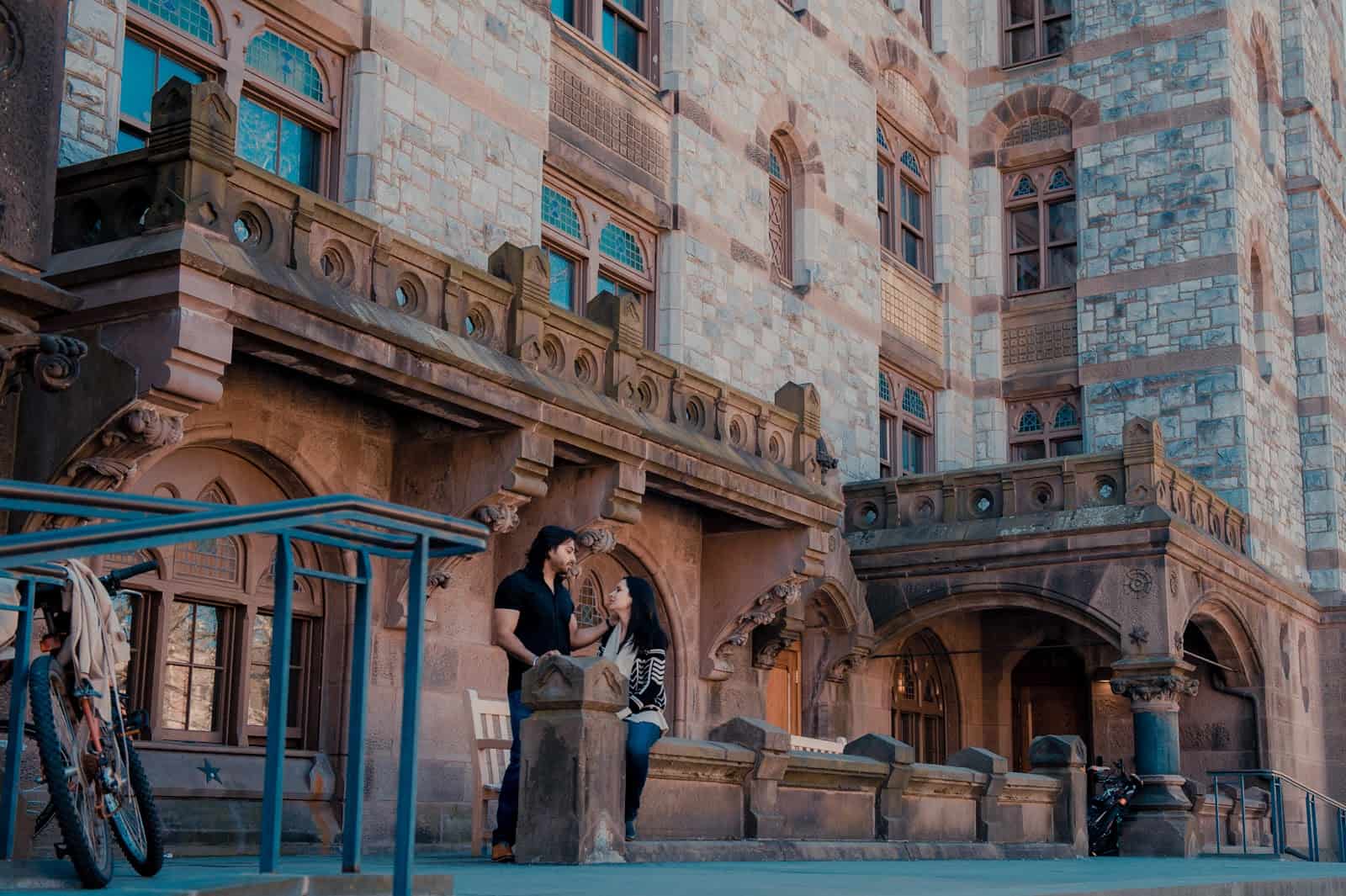 Hello from PhotosMadeEz, Where we Capture Smiles, One shot at a time.

There is something about Princeton University that attract todays brides and grooms. Guess the beautiful Gothic architecture is a perfect melting pot for couples having Indian Weddings in America. Preet and Monica had awesome ideas for the preshoot but not enough time to execute….Preet is a practicing physician is Delaware and Monica practices medicine in Florida. In spite of their very busy schedules the quality time that they gave us was good enough to get the pictures that show their love and commitment for each other. Monica is of Colombian origin and Preet is a Gujarati "chokra".  This being another mixed wedding for PhotosMadeEz we didn't want this to have the Indian flavor which we intentionally did for the "holi" part of Pooja-Dhavals' which by the way is an immense hit :).

They had a few dress changes – casual, in srubs and semi formals. Like all PhotosMadeEz brides and grooms they wanted candid but out of the box photos..  So we let them be themselves while shooting discretely – they laughed, played, enjoyed and wooed each other soaked in the glory of love. Whether it comes to playing pool or just having a walk, the couple is seen to portray the undying devotion to each other, an absolute delight for the photographers and cinematographers whose style is photojournalism. Our Facebook Page fans loved the gorgeous Engagement Ring on top of the beer bottle. Cheers to the soon to be married couple.